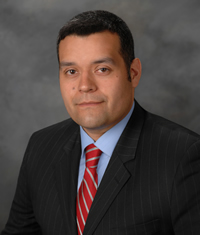 Attorney Reyes is an associate at McCoy Leavitt Laskey where he maintains a trial and appellate litigation practice involving primarily fire and explosion, product liability, construction, and engineering and architectural malpractice claims. He is admitted in the state courts of Wisconsin and Illinois, as well as all federal courts in Wisconsin. He has also appeared as pro hac vice counsel in multiple other jurisdictions across the country.
In practice, he has independently obtained a jury trial defense verdict and second-chaired numerous other trials. He has briefed numerous cases before the Wisconsin Court of Appeals to obtain successful outcomes for his clients. He has also obtained summary judgment dismissals on behalf of clients in multiple cases.
Attorney Reyes graduated cum laude in the top 10% of his class from Marquette University Law School. While at Marquette Law, he interned with the Honorable Aaron E. Goodstein at the U.S. District Court for the Eastern District of Wisconsin, the U.S. Attorney's Office for the Eastern District of Wisconsin, and the U.S. Court of Appeals for the Seventh Circuit in Chicago. He was also a member of the Marquette Intellectual Property Law Review and received the CALI Awards in Advanced Trial Advocacy and Comparative Transitional Justice.
He is an active member of the Wisconsin Hispanic Lawyers Association, the Hispanic National Bar Association, the Wisconsin Defense Counsel, and Claims and Litigation Management Alliance (CLM). He also serves as a mentor through the Big Brothers Big Sisters of Metro Milwaukee in his spare time.