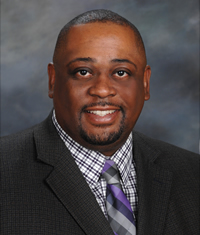 Prior to joining the firm, Attorney Andrews practiced at a Milwaukee area insurance defense firm where he generally litigated personal injury, property damage, premises liability, construction, civil rights and municipal law matters. There, he first-chaired two jury trials to verdict (Outagamie and Waukesha Counties), tried multiple small claims matters before court commissioners and small claims judges, and served as the Assistant Village Attorney for the Village of Shorewood, Wisconsin. He has successfully obtained summary judgment in multiple matters as well.
Attorney Andrews is a 2011 graduate of Marquette University Law School. While at Marquette Law, he served as a paralegal and law clerk for a Milwaukee area insurance defense firm and was a member of the Marquette Law's Black Law Student Association. He has served on the Wisconsin Association of African American Lawyers' ("WAAL") Board of Directors since 2012 and was WAAL President for the 2014-2015 calendar year. Attorney Andrews was recently selected to the Wisconsin Super Lawyers Magazine's 2016 Rising Stars list and was also recently appointed to the Wisconsin Defense Counsel Amicus Committee.
Attorney Andrews is a member of the American Bar Association, Defense Research Institute, Eastern District of Wisconsin Bar Association, Milwaukee Bar Association, State Bar of Wisconsin, and the Wisconsin Defense Counsel. In 2015, he was appointed to serve on the Board of Directors for the Milwaukee Kickers Soccer Club. He previously volunteered with YMCA Sponsor-A-Scholar Mentorship Program, a program aimed at potential first generation college students. His mentee is currently a sophomore at Marquette University.
Attorney Andrews currently serves as a Governor (District 2) on the State Bar Board of Governors, on the State Bar of Wisconsin's Diversity Inclusion and Oversight Committee, and as a Board of Directors Member of the Wisconsin Trust Account Foundation (WisSTAF). He was recently inducted as a Fellow into the Fellows of Wisconsin Law Foundation.