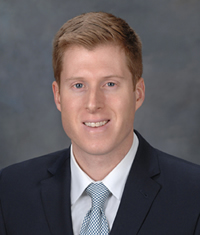 Michael A. Snider is an associate at McCoy Leavitt Laskey LLC. Michael graduated cum laude from Marquette University in 2008 with a bachelor's degree in Philosophy. He obtained his J.D. from Marquette University Law School in 2011. Michael participated in moot court and clerked for a large Wisconsin plaintiff's firm during law school. He focused his studies on civil litigation with an emphasis on tort, product liability, and environmental issues.
In practice, Michael has defended small businesses, insurers, and national corporations faced with claims arising out of premises liability accidents; product issues; fires and explosions; construction projects; professional negligence; and other civil wrongs. He has litigated a broad range of substantive and procedural issues in state and federal court, including statutory defenses, contract disputes, subrogation, arbitration, and insurance coverage. Michael has drafted appellate briefs; and has advocated for clients in administrative hearings. He obtained a defense decision in a construction bench trial upon proving that the plaintiffs failed to mitigate their damages. He is a member of the Wisconsin State Bar and is admitted to practice before the U.S. District Courts for the Eastern and Western Districts of Wisconsin.
Michael has been a volunteer "big brother" in the Big Brothers Big Sisters program since 2011.