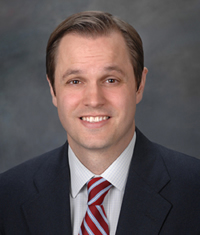 Nick is an associate at McCoy Leavitt Laskey. Nick is both a trial and appellate attorney, with a focus on defense work. He is admitted in the state courts of Wisconsin and Illinois, as well as all federal courts in Wisconsin and the U.S. Court of Appeals-Seventh Circuit. He has also appeared as pro hac vice counsel in Florida and Iowa courts.
Prior to joining McCoy Leavitt Laskey, Nick practiced at a large firm where he defended a broad range of clients including municipalities, government actors, large corporations, and small businesses. His work there included civil rights, campaign finance, medical malpractice, as well as commercial and business dispute litigation. Nick has authored numerous successful summary judgment motions and appellate briefs both for his plaintiff and defendant clients. His work in successfully striking an economic expert in a multi-million dollar trade secrets case, which eventually resulted in the dismissal of the claims against his client in addition to prevailing on a counterclaim, has been highlighted in legal blogs including the American Bar Association.
Nick obtained his J.D., cum laude, from Marquette University in 2010. While in law school, Nick served as the business editor of the Marquette Law Review and as a judicial law clerk intern for the Honorable Diane S. Sykes, U.S. Court of Appeals-Seventh Circuit.
Nick has also been recognized as a "Wisconsin Rising Star," which is an award given to only 2.5% of emerging lawyers in Wisconsin who are under the age of 40 that have been practicing for less than ten years.